Car Keys Made Charleston, SC – Metro Master Locksmith
Do you remember the time when you bought your vehicle? Wasn't it a day of excitement and thrill? Also, your car dealer might have told you that losing your car keys might end up costing you exorbitantly. But as time passes, we all tend to slacken at times. Also, a few things aren't in our hands to control. On one fine day, unexpectedly, we might end up losing our car keys and wouldn't be able to find them. Availing help from your car dealer during such a situation won't be a rationale choice. Hence the only wise option is to contact Metro Master Locksmith to get new car keys made for minimal costs and with extreme precision in Charleston, SC.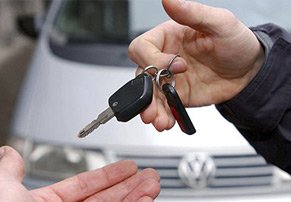 The art of key making
Not anyone can be a pro at key making. It is an art that requires several years of experimenting and refinery. With technology creeping into our lives, we have got keys that are completely different from those in the yesteryears. Now key making has become more complex than ever before. Hence only a professional locksmith with a good amount of experience and skill will get your car keys made precisely. Metro Master Locksmith surely is the best bet out there to get your car keys made with finesse!
Professional tools for a superior outcome
We understand that in the busy lives we lead, some things need to be done as swiftly as possible. In a hurry, you would want to get a spare key made quickly. You might even rush to the nearest hardware store to get it done, but know that they wouldn't ever match up to the quality you expect. It is important for you to check with the locksmiths for their expertise and skill. Also, only if the locksmiths possess superior tools for locksmithing, car keys can be made with precision. At Metro Master Locksmith, we have some of the most refined tools and cutting-edge machinery to get the car keys made with finesse.
The keys we work with
Are you one of the users of transponder keys? Although, they may appear to be simplistic externally, the internal components and programming codes of the transponder keys are far from easy to deal with. Apart from cutting the keys precisely, it is important to get the keys programmed correctly. Right from transponder keys to laser-cut keys, we can get car keys made for all the car models.
Want to get high-quality car keys made swiftly? Call Metro Master Locksmith today to get it all done!